DL6790-LOC1 - CombiVolt 2 Lockout Kit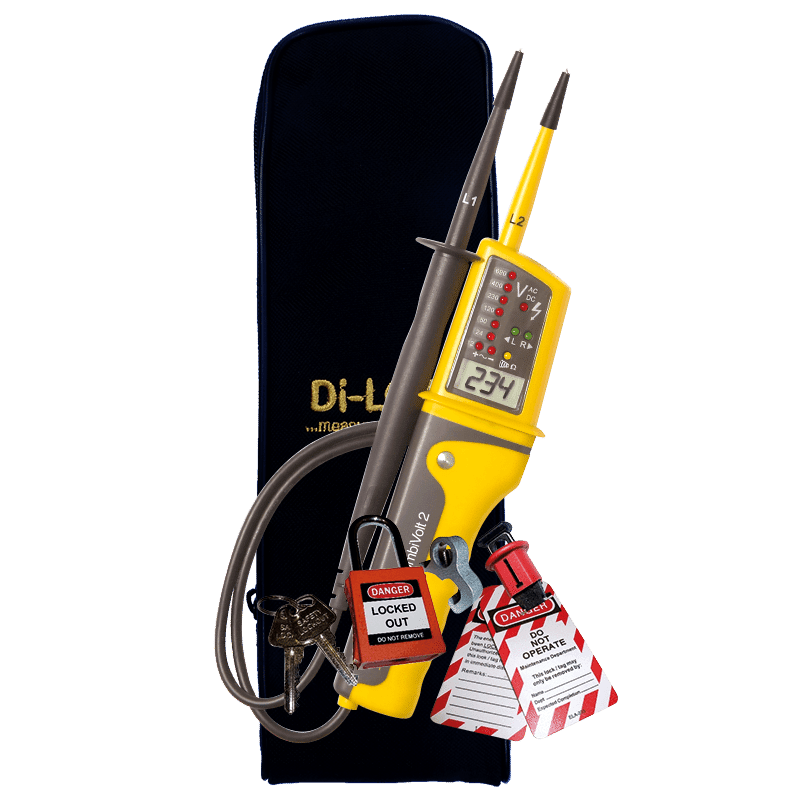 DL6790-LOC1 - CombiVolt 2 Lockout Kit
CombiVolt 1 Lockout Tagout Kit
For a limit period, Di-log have packaged their award winning DL67xx CombiVolt Voltage Indicator, DLLOC1 Personal Lockout Tagout Kit all contained within a single carry pouch.
The DL67xx Series CombiVolt 1 & 2 Voltage Indicators fully conform to BS EN 61243-3 2015, a required standard to confirm the state of an enigised circuit, along with Single Pole Indication incase the neutral or earth has become disconected.
Our DLLOC1 Personal Lockout Kit offers great value.  Supplied with 2 MCB Lockout Devices, the kit enables a single user to lockout the majority of MCB's or Main Switches with either the standard pins-out or universal aluminium device.
DL6790-LOC1 Kit contains;
Features:
Kit is compliant to BS EN 61243-3-2015
Fully comply with the HSE – Guidance Note GS38
Voltage indication up to 690V LED & DIGITAL
Phase Rotation
Audible Continuity
Single Pole Indication
Voltage indication even when batteries are depleted
Lockout Padlock is Key'd to differ, so only you can open lock to energise the circuit
Universal aluminium MCB lockout device
Standard Pins-Out Lockout Device
1 x Lockout Tag
Wipeable Marker Pen
CP1190 Carry Pouch