DL7204
Digital Thermometer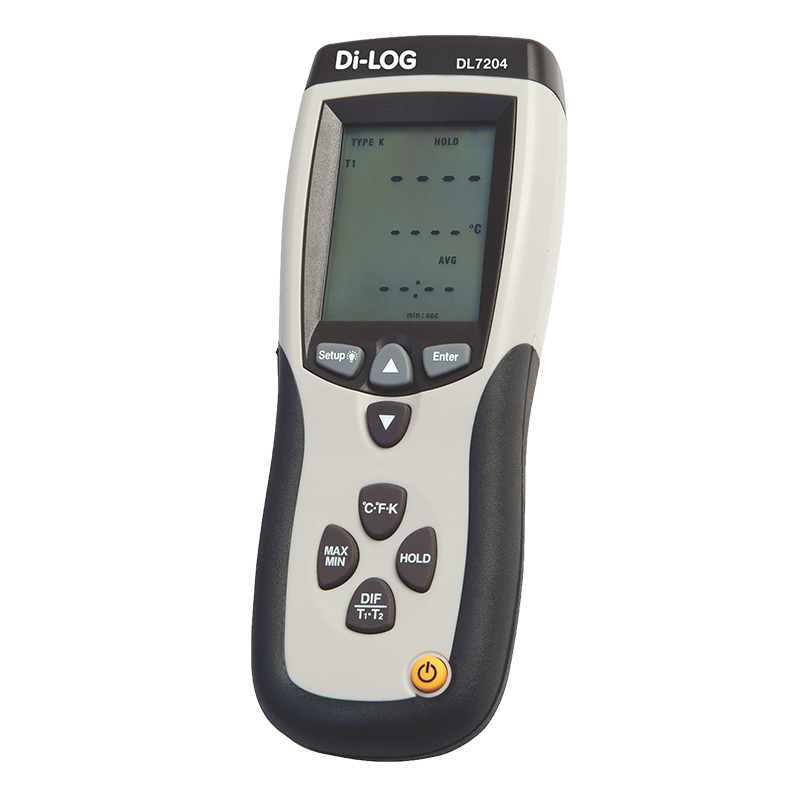 DL7204
Professional Thermometer c/w Infrared Probe and Data Log
Fast response with laboratory accuracy. Works with K type temp probes and the supplied infra red sensor.
Large backlit display shows any combinations of T1, T2, T3, T1- T2, T2-T3, T2-T3 plus max, min, Average.
Features;
Relative time clock on MAX, MIN and Avg
Electronic offset function
USB interface, USB to UART bridge
18,000 records data logger per channel
Auto power off mode.
Dual input contact thermometer offering fast and accurate temperature indication. K type single or dual input with differential temperature.
Specifications
| | | |
| --- | --- | --- |
| Measurement | Range | Accuracy |
| K- TypeTemperature °C | -200 to 1372°C | ±0.15 % rdg ± 1°C |
| K-Type Temperature °F | -328 to 2501°F | ± 0.15 % ± 1.8°F |
| IR Probe Temperature °C | -30 to 550°C | ±2.0 % rdg ± 2°C |
| IR Probe Temperature °F | -22 to 1022°F | ± 2.0 % ± 3.6°F |
| Input protection | 60 V DC or 24 V AC rms | |
| Power supply | 1 x 9V battery | |
| Dimensions | 203 x 75 x 50 mm | |
| Weight | 280g | |