FLIR E8-XT WiFi Thermal Imaging Camera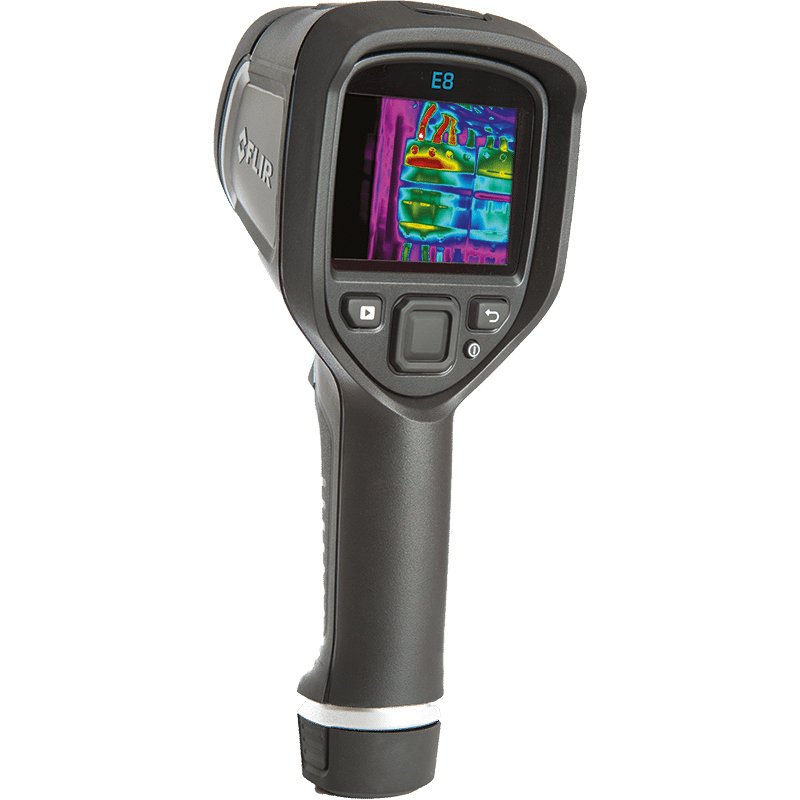 FLIR E8-XT WiFi Thermal Imaging Camera
The NEW FLIR E8-XT with Wi-Fi offers affordable, high-resolution thermal imaging with the added advantage of wireless connectivity. Find hidden electrical faults, mechanical issues, and sources of energy loss thanks to the E8-XT's crisp 76,800 (320 x 240) pixel infrared resolution and MSX® image enhancements. Then, streamline your workload by uploading and sharing images and data over Wi-Fi to the FLIR Tools mobile app.
WI-FI CONNECTIVITY

Upload images and data to the FLIR Tools app over Wi-Fi, for instant sharing and reporting.

SUPERIOR RESOLUTION

With its outstanding 76,800 pixel detector and ±2% accuracy, the E8-XT offers best-in-class image clarity.

THE POWER OF ONE BUTTON

A focus-free lens and simple button navigation to on-screen settings makes this camera easy to operate.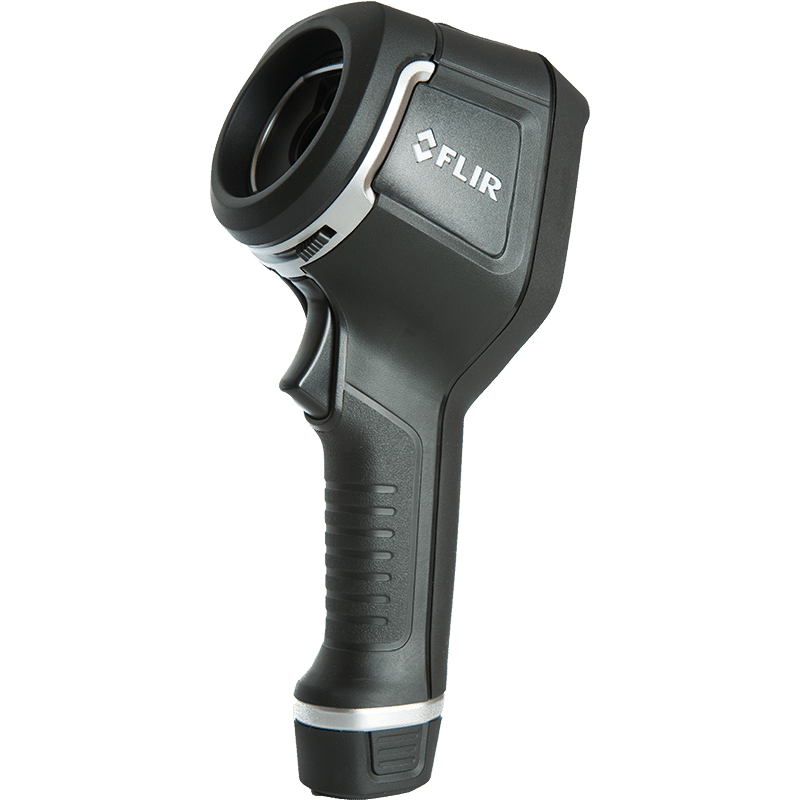 Specifications
Feature by Camera
FLIR E8-XT
IR Sensor
320 x 240
Thermal Sensitivity/NETD
<0.05°C (0.09°F) / <50mK
Image adjustment
Automatic/Manual
Common Features
Field of View (FOV)
45° × 34°
Minimum Focus Distance
0.5 m (1.6 ft)
USB 2.0
Peer-to-peer or network
Image Frequency
9 Hz
Focus
Focus free
Wi-Fi
Peer-to-peer (ad hoc) or infrastructure (network)
Detector type
Uncooled microbolometer
Image Presentation and Modes
Display
3.0 in. 320 × 240 color LCD
Image modes
Thermal MSX®, thermal, picture-in-picture, thermal blending, digital camera
Multi Spectral Dynamic Imaging (MSX)
IR image enhanced with visible camera detail
Picture-in-Picture
IR area on visual image
Colour palettes
Black & white, iron, and rainbow
Digital camera resolution / FOV
640 × 480 / 55° × 43°
Measurement Features
Object temperature range
–20°C to 550°C (–4°F to 1120°F)
Accuracy
±2°C (±3.6°F) or ±2% of reading,for ambient temperature 10°C to 35°C (50°F to 95°F) and object temperature above 0°C (32°F)
Spotmeter / area
Center spot; box with min./max
Emissivity table / correction
Emissivity table of predefined materials / variable from 0.1 to 1.0
Additional Data
Visual Video Streaming
Yes
File formats
Standard JPEG,14-bit measurement data included
Interfaces
USB Micro: Data transfer to and from PC and Mac device
Battery type & operating time
Rechargeable 3.6 V Li ion battery; approx. 4 hours typical use
Encapsulation / drop
IP 54 (IEC 60529) / 2 m (6.6 ft)
Camera weight, incl. battery
0.575 kg (1.27 lb)