Airflow Meter Cone Set
Chauvin Arnoux P01654250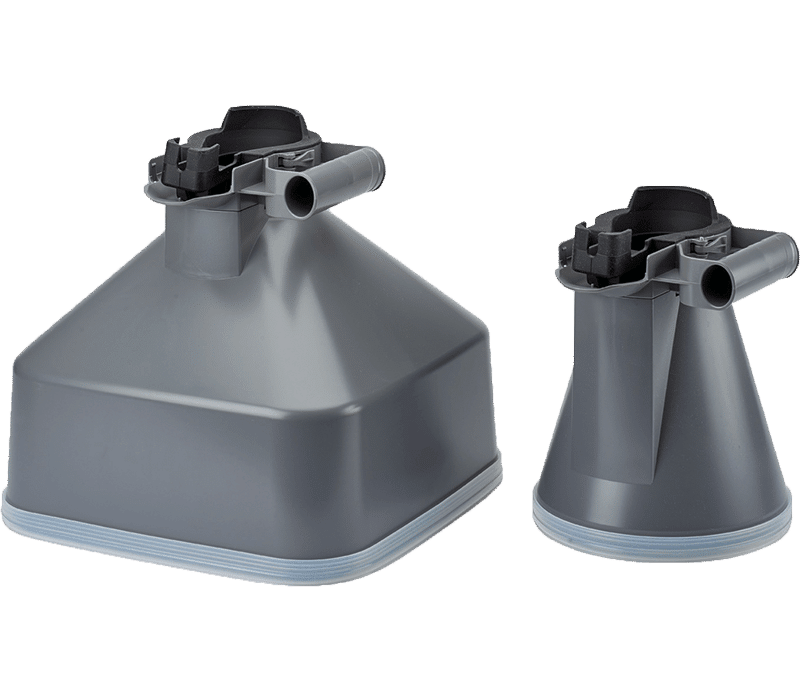 Airflow Meter Cone Set
The Chauvin Arnoux Air Flow cones are to be us in conjunction with the CA1227 or similar and will enable you to completly surround the airflow source eliminating any external influences.
The kit includes a set of airflow measuring cones 210mm round and 346x346mm square supplied with a soft carrying case for safe transportation and protection of the rubber compression skirt.
This cone kit is an invaluable addition to your airflow measurement equipment, allowing you to cover most domesti ventilation duct sizes, right up to commercial ventilation ducts up to 34x34cm square.