DL108 Industrial 1000V Non Contact Voltage Detector
24-1000V CAT IV IP67 Rated Voltage Indicator with Vibration & LED Torch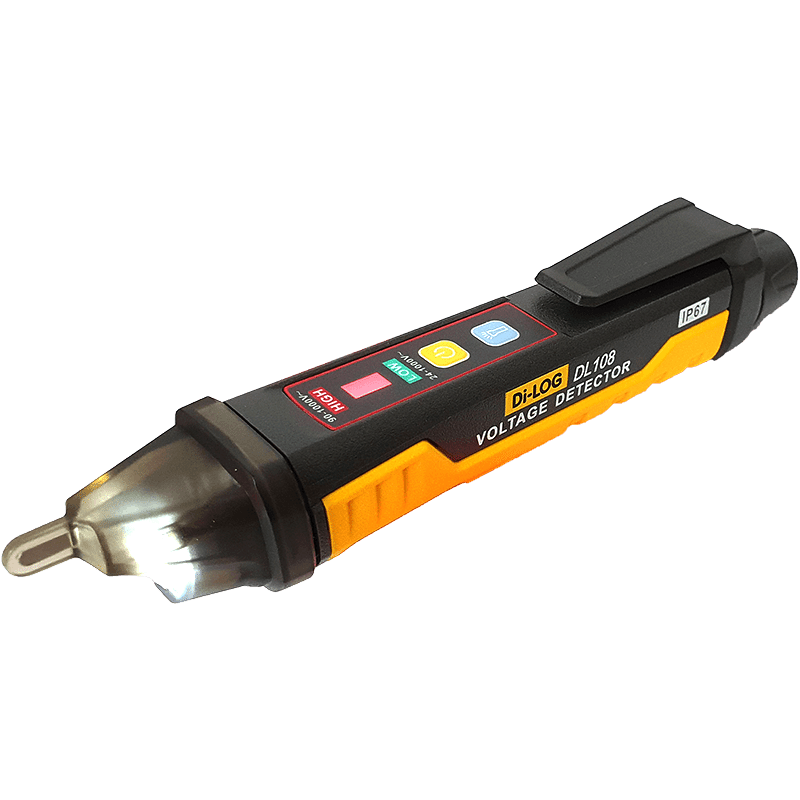 DL108 Industrial 1000V Non Contact Voltage Detector
24-1000V CAT IV Non contact IP67 Rated Voltage Indicator with Vibration & LED Torch
The all new Non Contact Voltage Detectors from Di-LOG offer advanced features enabling to be utilised for many applications across the maintenance, plumbing and electrical industry.  With a CAT IV 1000V safety rating, the DL108 gives the user a high level of safety, making it an essential tool for everyday use.
The DL108 offers a Non contact- vibration, optical and acoustic indication of AC voltages between 24-1000V, boasting two selectable  levels of detection, "High Voltage Mode" suitable for detecting domestic electrical supply and three-phase systems and a "Low Voltage Mode" designed for testing low-voltage motors (<90V), audio systems, arc welding equipment, cables with a thick layer of insulation and other weak electromagnetic AC signals.
Features:
Contact-free audible and visual indication of AC voltages between 24 and 1000 V AC
Clear, omni-directional flashing LED with audible alarm
Selectable vibration mode when working in industrial environments
IP67 Rated waterproof to 1 metre
Drop tested to 2 metres
High and Low voltage mode for general or weak electromagnetic field
Built in LED flash light
Quick and accurate detection of cable breaks
Phase detection in sockets
Auto power off with electronic switch to avoid nuisance buzzing and extends battery life
CAT IV 1000V Safety Rating
Supplied complete with 1.5 V AAA batteries
If you are working in more industrial environments, the DL108 has the option to enable its vibration mode when pressing and holding the power on button.  When a strong magnetic field is detected, you will then receive an audible, visual and vibrating indication of voltage.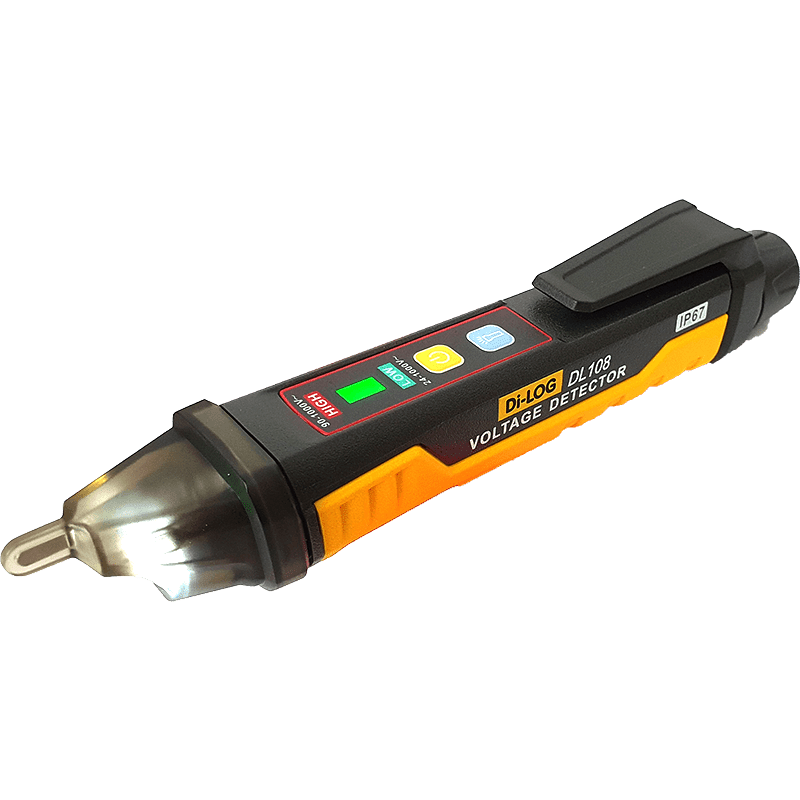 "Low Voltage Mode" for detecting weaker magnetic field and voltages down to 24V, ideal for tracing power on cables with thick insulation or from a greater distance