New Di-LOG EV Test Equipment Range
The Ultimate EV Range of Test Equipment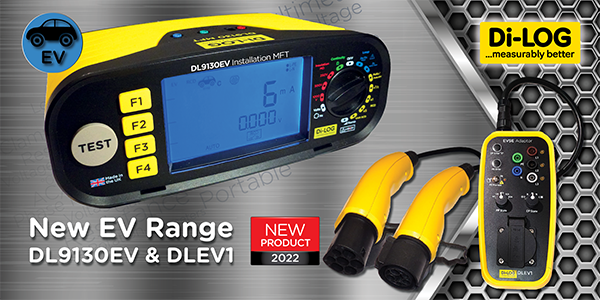 EV Test Equipment made easy!
Di-LOG is excited to announce the launch of their new EV Range of Test Equipment.
Record EVSE Charge Point Installations
The continued growth of Electric Vehicles (EV) is at a record level, adding immense pressure to the UK population to meet the growing demand for increased EV charging infrastructure.
The new building regulations come into effect in June 2022. It is stipulated that every new dwelling with associated parking, new residential properties with more than ten parking spaces, and residential buildings undergoing major renovation will need to have fitted at least one charge point. The update in building regulations also covers commercial applications including change of occupancy.
According to Zap-Map, the UK's leading app for EV drivers, at the end of June 2022, there were 32,663 charging points across the UK, across 19,960 charging locations. This represents a 34% increase in the number of charging devices since June 2021.
In June 2022, 829 new charging devices were added to the Zap-Map database.
These figures do not include the many charge points installed at home or workplace locations, which are estimated to be more than 400,000. Some of these charge points are available to the public in some form via community or visitor charging. (Information source www.zap-map.com)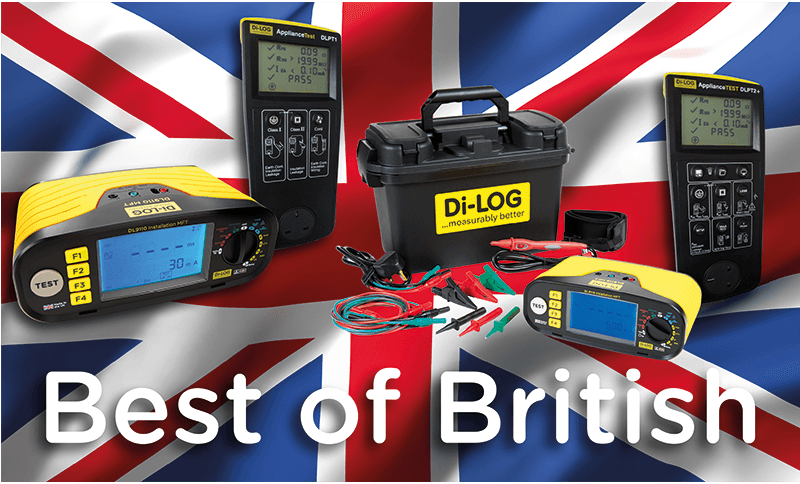 Award Winning British Made Test Equipment
Based on the current award-winning 18th Edition Installation Multifunction Tester range, the DL9100 series MFT has a brand-new hardware and firmware platform to pave the way for some exciting new features incorporating a brand-new user interface, continuing to maintain our simplistic and easy-to-use operational design. A major addition to the range is the introduction of a Type B (Pure DC) RCD test which has paved the way for a host of tests specific to the EV and PV sectors, a fully auto-sensing intelligent high current Loop/PSCC test that will automatically detect if the user is conducting either a 2 wire or 3 wire test without the need to select, a brand new RGB screen with colour changing screen alarms when specific triggers or warning are required, variable RCD test and a full secondary display for recording the recorded result.
The flagship DL9130EV has been designed specifically for service engineers that currently offer, or are looking to add, EV installation as part of their electrical installation portfolio. The DL9130EV has many new and exciting features in addition to the DL9120, crucially to the safe verification of EVSE charge station installation including a 6mA pure DC test for RDC-DD verification. The DL9130EV will follow a pre-defined sequence comprising a full EV testing sequence for verifying the DC protection provided by the EV charger, combined with the testing required for AC protection of the sub-distribution board with Type A RCD protection. All results are then recorded with the RGB colour-changing screen indicating pre-set pass-fail parameters. With just a press of one of the function buttons, you can simply switch between standard Auto RCD and Auto EV Test, no complex menu systems, or illogical sequences, just press and go!
A unique new feature added specifically to the DL9130EV is Rmax, this brand-new concept will automatically capture the maximum R1+R2 & R2 continuity test reading registering the result on the secondary display for recording once the circuit continuity testing is complete.
One of our new user features is the addition of the Zmax function. Whilst performing a non-trip Earth Loop Test using our patented RCD-LOC Xpert Loop Technology, you can track your maximum Zs measurement by simply pressing the Zmax function key before recording the maximum measurement on the secondary display. Many European spec RCDs are appearing on the UK market and from time to time, you may be in a situation where you need to program in bespoke RCD values to complete the manufacturer's required test. The new variable RDC test feature enables the user to customise bespoke RCD mA values to complete the tests required.
The DLEV1 is a universal EVSE Charge Station Adaptor Kit that will simulate the Proximity Pilot (PP) States and Control Pilot (CP) States required to energise a free-standing or wall-mounted EV charger. Supplied with a type 1 and type 2 connector plug specifically designed for testing, the DLEV1 kit will also simulate PE Pre-test, CP Error "E" and PE Error with the added feature of CP signal output and load connection.
The DLEV1 has a 13A socket for MFT mains lead or can be used for inline load connection. In addition to this, there are also 4mm input terminals for single or 3-phase connections.
---
Complete the form below for the latest updates on the NEW Di-LOG EV Range of Test Equipment!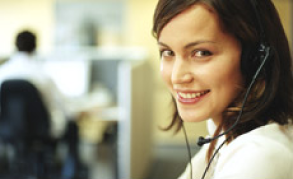 Di-Log Test Equipment
28 Wheel Forge Way, Trafford Park, Manchester, M17 1EH
Sales
Tel. 0161 877 0322
Fax. 0161 877 1614
sales@dilog.co.uk
Administration
Tel. 0161 877 0322
Fax. 0161 877 1614
---
Service Support Team
Call now on
0161 877 0322
---
Test Instrument Calibration
Fast efficient and cost effective.
Call now on
0161 877 3621
recal.biz