DL6518 Leakage Current Clamp Meter
AC Leakage Clamp Meter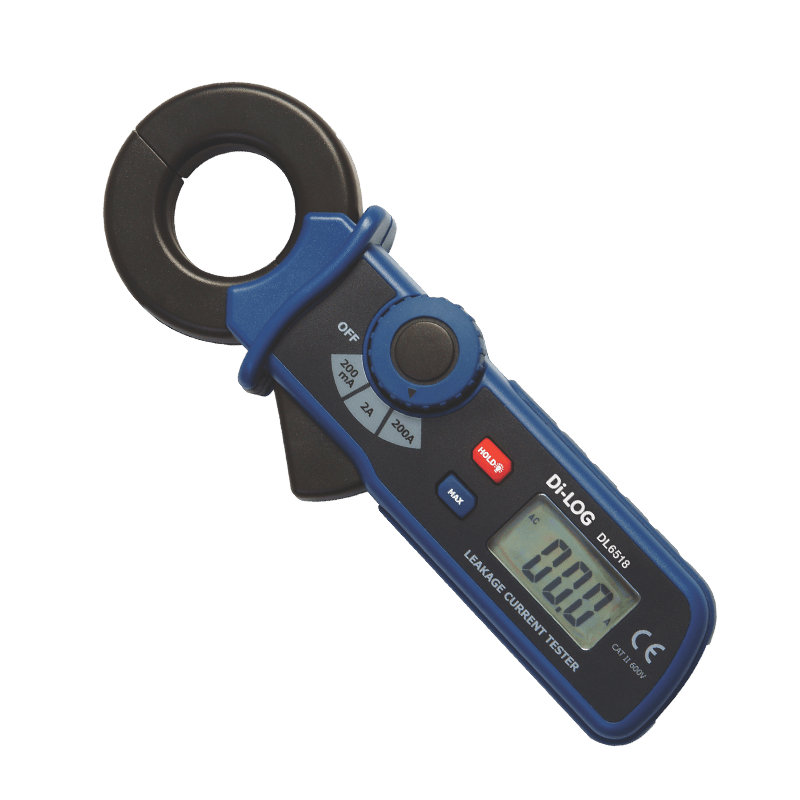 DL6518 Leakage Current Clamp Meter
DL6518 is an AC Leakage Clampmeter providing an accurate measurement of earth leakage down to a resolution of 100 uA (0.1mA). The very low resolution will enable the likelyhood of nuisance tripping caused by faulty appliances or circuit faults resulting in current leakage to earth, tripping the RCD or RCBO.
Features:
100 uA (0.1mA) high resolution
measurement on 200 mA range
AC measurement up to 200A
Max and hold function
30 mm jaw opening
2000 Count Backlit Display
Are you aware of the need to measure Earth Leakage?
As stated in BS7671, the combined leakage present during normal operating conditions will not be in excess of 30% of the operating current of the RCD. For example, a 30mA RCD/RCBO would be 9mA.
The maximum permitted earth currents are laid out in (Regulation 531.3.2)
Specifications
| | | |
| --- | --- | --- |
| Measurement | Range | Basic Accuracy |
| AC Current | 100 μA – 200 A | ± 2.5 % rdg +8 dgts |
| Overvoltage Category | CAT II 600 V | |
| Power supply | 2 x 1.5 V AAA (LR3) battery supplied | |
| Dimensions | 183 x 63.6 x 35.6 mm | |
| Weight | 185g | |