FLIR C2 Compact Thermal Camera
FLIR 72001-0101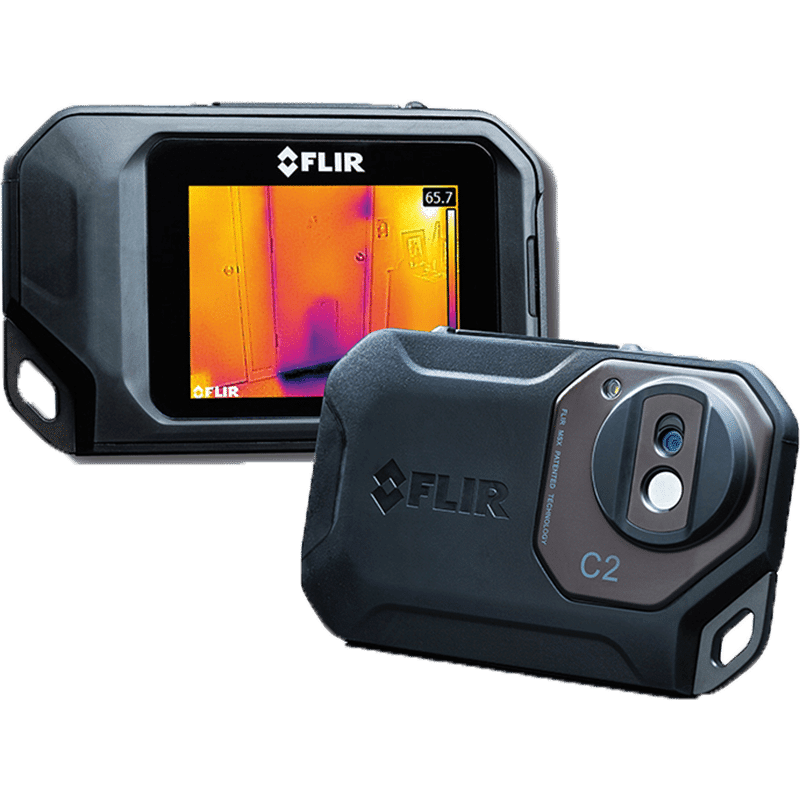 FLIR C2 Compact Thermal Camera
The FLIR C2 is designed to be your go-to tool for building inspections, facilities maintenance, HVAC, or electrical repair. This slim camera fits easily in your pocket so you can take it anywhere. Its integrated touch-screen is a snap to learn, so you can quickly get to the job of finding hidden problems and documenting repairs.
EASILY DOWNLOADABLE VIA USB TO LAPTOT OR PC

Connects to PC or Laptop to communicate with FLIR Tools FREE software to upload images, build reports, and send professional PDF report.

PROFESSIONAL-LEVEL MEASUREMENT FEATURES

Capture thermal measurements from -10 deg C to 150 deg C (14 deg F to 302 deg F).

FULL RADIOMETRIC FLEXIBILITY FOR POWERFUL REPORTS

C2 JPEG images store 4,800 individual thermal measurements you can analyse and edit, using FLIR Tools software.