FLIR E54 Fever Screening Thermal Imaging Camera
84512-1201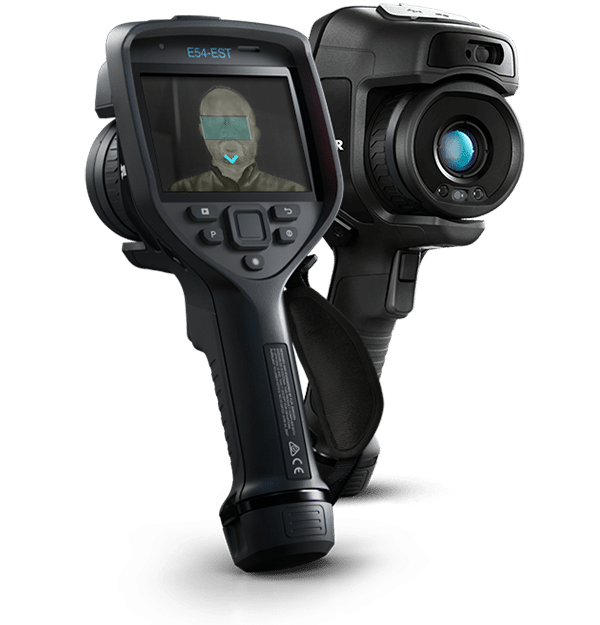 FLIR E54 Fever Screening Thermal Imaging Camera
The advantages of going handheld when implementing Fever Screening for Elevated Skin Temperature (EST)
Mobile, quick to set up, and ready to go in minutes
The FLIR E54-EST handheld thermal camera is a non-contact screening tools that serve as a first line of defense against potential health risks. This FLIR EST™ thermal screening solution detects and visualizes heat to quickly identify individuals with an elevated skin temperature. With 320 × 240 thermal pixel resolution and bright touchscreen display, the E54-EST offers accurate, easy-to-interpret temperature measurement. The on-camera FLIR Screen-EST Mode offers visual positioning guides, automatic sampling to maintain an updated temperature average, and graphic pass/fail indicators for results, reducing the burden on screening station operators. Compatibility with FLIR Screen-EST Desktop software, an integrated tripod mount, and external power makes this camera a good fit for permanent installations.
E54 Series Camera features for Elevated Skin Temperature (EST)
• Built-in Screen-EST Mode has visible/audible
alarms for rapid decision-making
• Ambient drift compensation ensures
accurate measurement regardless of
environmental conditions
• Works with FLIR Screen-EST Desktop*
software for full-featured, automatic
screening
* Model dependent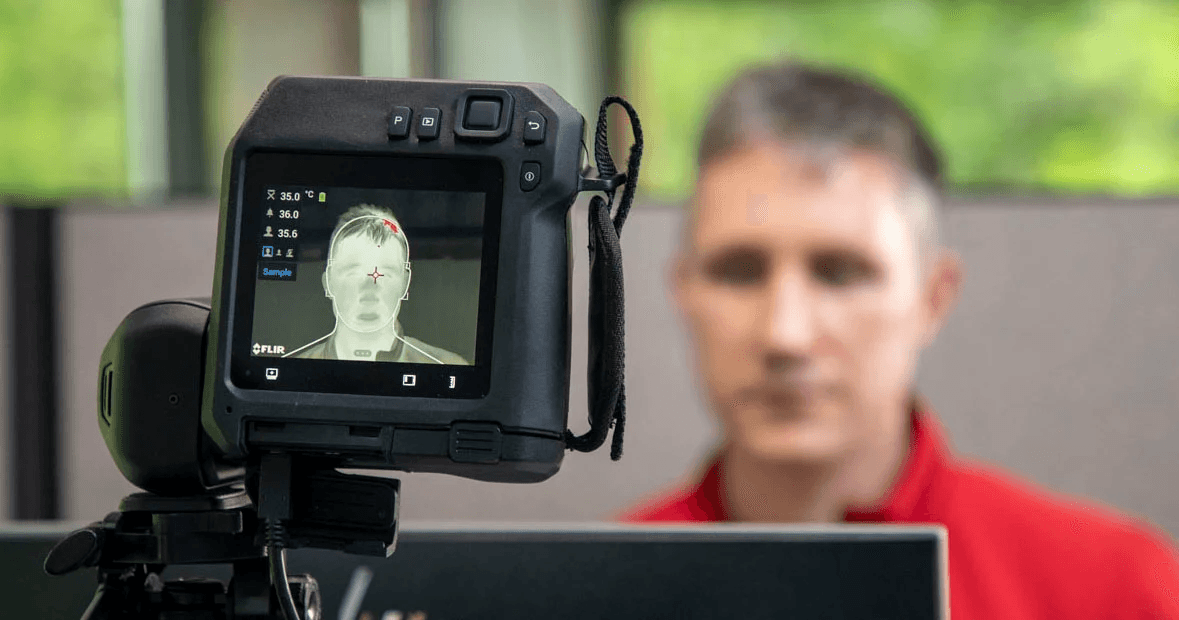 Can thermal cameras be used to detect a virus or an infection? The quick answer to this question is no, but thermal imaging cameras can be used to detect Elevated Body Temperature. FLIR thermal cameras have a long history of being used in public spaces—such as airports, train terminals, businesses, factories, and concerts—as an effective tool to measure skin surface temperature and identify individuals with Elevated Body Temperature (EBT).
In light of the global outbreak of the coronavirus (COVID-19), which is now officially a pandemic, society is deeply concerned about the spread of infection and seeking tools to help slow and ultimately stop the spread of the virus. Although no thermal cameras can detect or diagnose the coronavirus, FLIR cameras can be used as an adjunct to other body temperature screening tools for detecting elevated skin temperature in high-traffic public places through quick individual screening.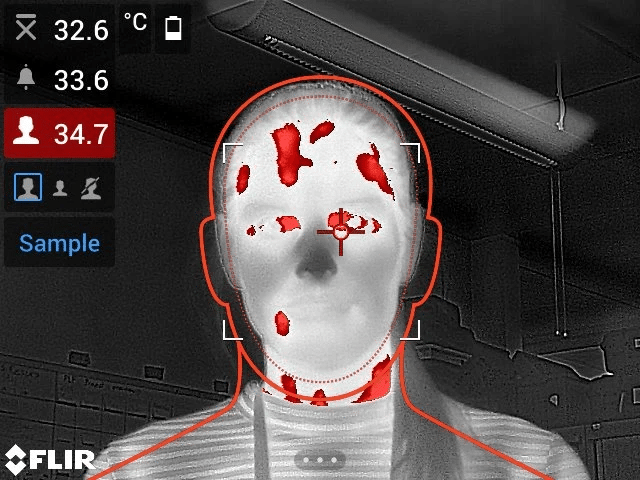 If the temperature of the skin in key areas (especially the corner of the eye and forehead) is above average temperature, then the individual may be selected for additional screening. Identifying individuals with EBT, who should then be further screened with virus-specific diagnostic tests, can help reduce or dramatically slow the spread of viruses and infections.