Test n Tag Pro Printer – Serial
339A933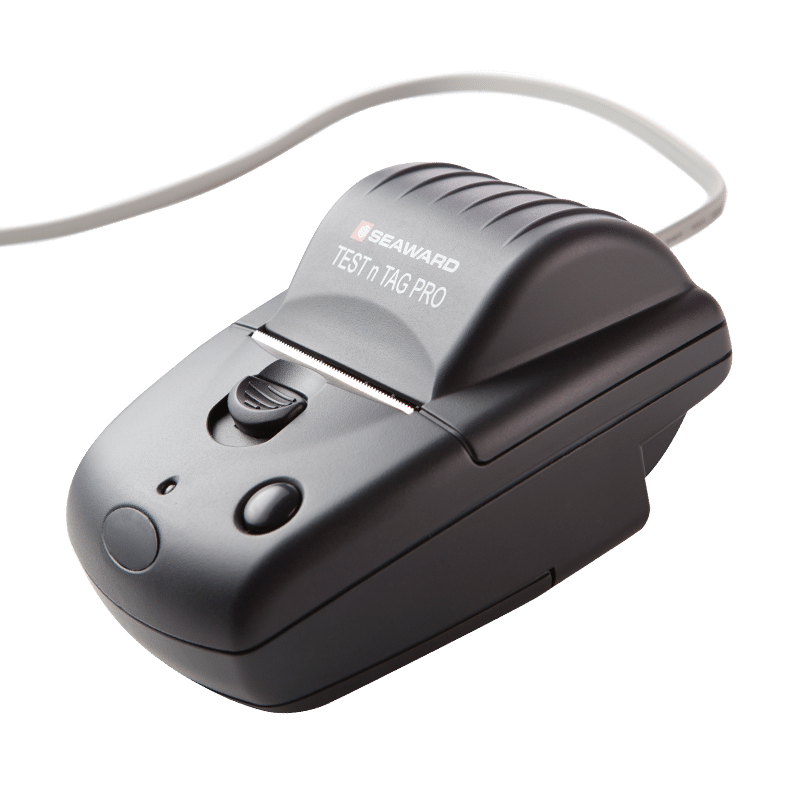 Test n Tag Pro Printer – Serial
Test n Tag Pro Printer (Serial Only)
The Test n Tag Pro is an extremely lightweight and portable battery powered PAT testing label printer which prints durable synthetic asset labels which can include barcode, asset number, test date, next test date, user name and test status (dependent on which PAT tester is being used).
It can be used with a rechargeable battery pack or primary cells. Use in conjunction with the PrimeTest 250+ tester via serial cable.
The Test n Tag Pro is also available with Bluetooth connectivity (339A980) for use with the Apollo series of PAT testers.
The Test n Tag Pro serial only printer is supplied with:
Universal charger
Battery pack
Primary cell adapter
Belt clip
Serial connection cable
Label roll (approx. 400 off 52 x 25mm labels)
Tester and Label Compatibility
Serial connection:
IMPORTANT INFORMATION
Please be aware that use of non-Seaward approved labels can prematurely wear the print heads of Seaward printers and so will void your printer warranty.
Part number: 339A933