Seaward Apollo 500+ (380A928) PAT Tester
Enhanced Dual Voltage PAT Tester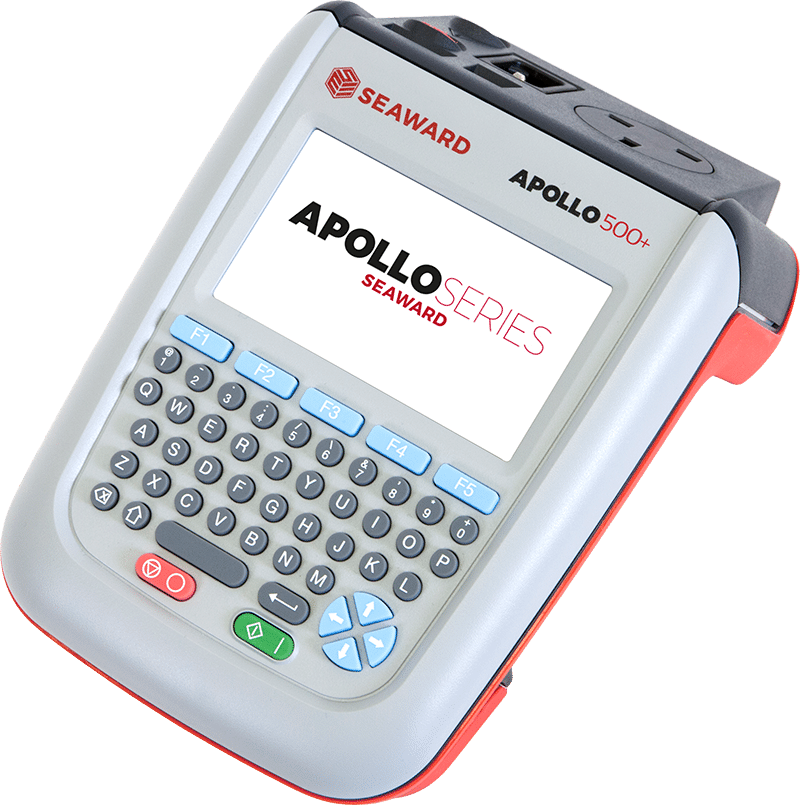 Seaward Apollo 500+ (380A928) PAT Tester
The Seaward Apollo 500+ Dual Voltage Downloadable PAT Tester
Seaward Apollo 500+ Enhanced Dual Voltage PAT Tester with memory for 10,000 assets and upload
As a direct replacement for the Europa Plus, the Seaward Apollo 500 is a great value 'plug and play' PAT tester with a comprehensive range of ests and advanced data transfer and storage features.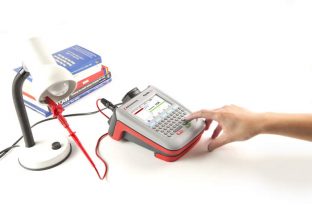 Apollo 500 revolutionises safety management.
Apollo 500 offers fast and efficient electrical safety testing with secure and complete data management.
Designed to enable simple, professional and fast PAT testing, Apollo 500 features all of the required tests of the IET 4th Edition Code of Practice along with remote data transfer, USB upload/download and a memory to store up to 10,000 complete test sets.
With point-to-point measurement, fast boot-up and a risk-based retest calculator to quickly determine suggested retest periods, Apollo 500 is the ideal companion for high-volume testing to the 4th Edition Code of Practice.
Keep comprehensive client records including test and inspection reports, risk assessments and visual evidence with the help of Seaward's PATGuard 3 Health and Safety Edition software.
Click here to request more info or arrange a demonstration
Key Features
High-definition colour display
On-board colour camera with flash
Store 10,000 appliance records
Bluetooth and USB connectivity
Built-in electrical risk assessment tool with suggested retest periodic calculator
User-configurable tests – for non-electrical tests and inspections e.g. fire extinguishers and PPE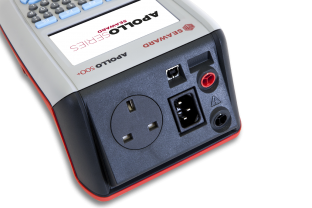 Di-LOG is a part of the Di-LOG group, for more information click the link to view our group divisions.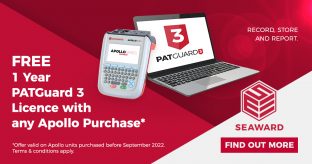 Electrical Test Functions
The low current earth continuity test guarantees accurate measurement
Insulation resistance
IEC lead test
Protective conductor current
Touch current
Load power/current
Alternative leakage current
Point to point testing for fixed appliance
Power socket test
Apollo 500 Users
Professional PAT Testers
Electrical Contractors
Facilities Managers
Operations Managers
1. Fast, Reliable 'Plug and Play' Testing
Apollo 500+ follows in the footsteps of Seaward's long line of trusted PAT testers, offering a comprehensive suite of fast and accurate electrical safety tests to enable any workplace appliance to be tested, including accurate and reliable earth continuity tests (patent pending), 3 phase and fixed appliances as well as Residual Current Devices.
With a large colour display and intuitive menu structure, the Apollo 500+ is simple to grasp. Its light weight and small size along with battery or mains power modes, a fast boot up and a handy power scavenging feature mean it is good to go in seconds; allowing more appliances to be tested without downtime for boot-up or a battery re-charge.
A built-in electrical risk assessment tool can be used to easily determine a risk-based suggested retest period in line with the IET 4th Edition Code of Practice for In-service Inspection and Testing.
For users who are responsible for recording other non-electrical tests or inspections such as fire extinguishers or ladders, the user-configurable test function enables this.
2. Superb software for total traceability
Apollo 500+ has an internal memory capable of storing up to 10,000 electrical test records. Its compatibility with Seaward's PATGuard 3 software means that complete test records are easily managed on a PC.
Transfer data to the PC remotely using the Bluetooth function and a smartphone, or download the results via a USB cable directly to a PC. Once downloaded to PATGuard 3, it is easy to keep track of the history of test and inspections as well as produce reports, certificates and invoices – offering total peace of mind and quicker, easier management of scheduling inspections and tests.
3. Greater efficiency through useful accessories
As with many Seaward PAT testers, the Apollo 500+ is compatible with a range of printers and barcode scanners, further speeding up the process of asset recognition, testing and labelling.
4. Accessory Bundles
The Apollo 500 is available to buy with a selection of optional accessory bundles to help you get the most out of your tester.