PatGuard 3
PAT Testing Software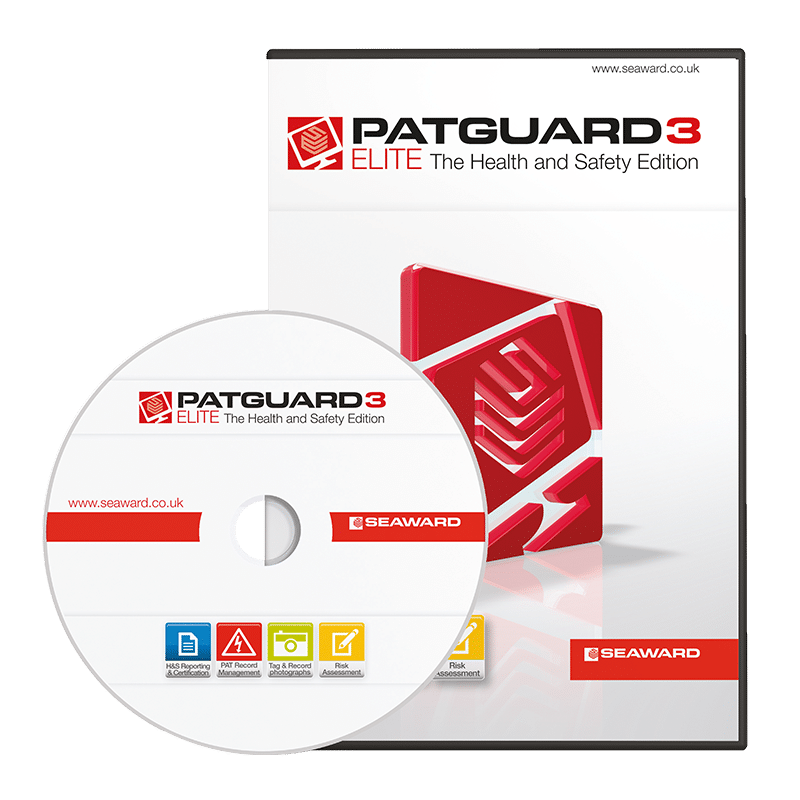 PatGuard 3
PatGuard Software
Patguard is the world leading PAT downloading software. The suite of programs provides a solution for every level of user.
PatGuard Elite 3 & PATGuard 3 Health and Safety PAT Software
PATGuard PAT testing software allows you to record, store and report on a range of health and safety requirements including PAT testing, risk assessments and other workplace test and inspections. Tag records with images as visual evidence, schedule risk-based retest periods and produce professional reports and electrical test certificates for total traceability.
This specially designed PAT program is compatible with a wide range of portable appliance testers, including Seaward's Apollo 600 safety management tool. This PAT software can also be used to store data from any manual PAT tester.
Please click one of the options below to enter Seaward's website to beginn subscription. . Please use the discount code: di-l01 to recieve £10.00 off of your subscription.
352A920 Elements
Ideal for large asset inventory, full record requirements, small/medium organisations and own record requirements.
Specifications
PatGuard Selection
352A910
PatGuard Elite 3
352A920
PatGuard Elements
352A930
PatGuard Lite
Download compatible with a wide range of testers
•
•
Rapid manual data entry from any manual tester
•
•
Fully compatible with Apollo 600 download data
•
•
Risk assessment software tools for PATs and workplace hazard
•
•
Upload assets for re-test and config data to Seaward PATs
•
Tag photos to sites, locations, asset IDs and test results
•
•
Automatic re-test scheduling tool and reports
•
•
Includes a wide range of test reports, certificates & invoices
•
•
Create and print a range of health & safety certificates
•
•