Test n Tag Elite 2 Printer
339A989 or 339A995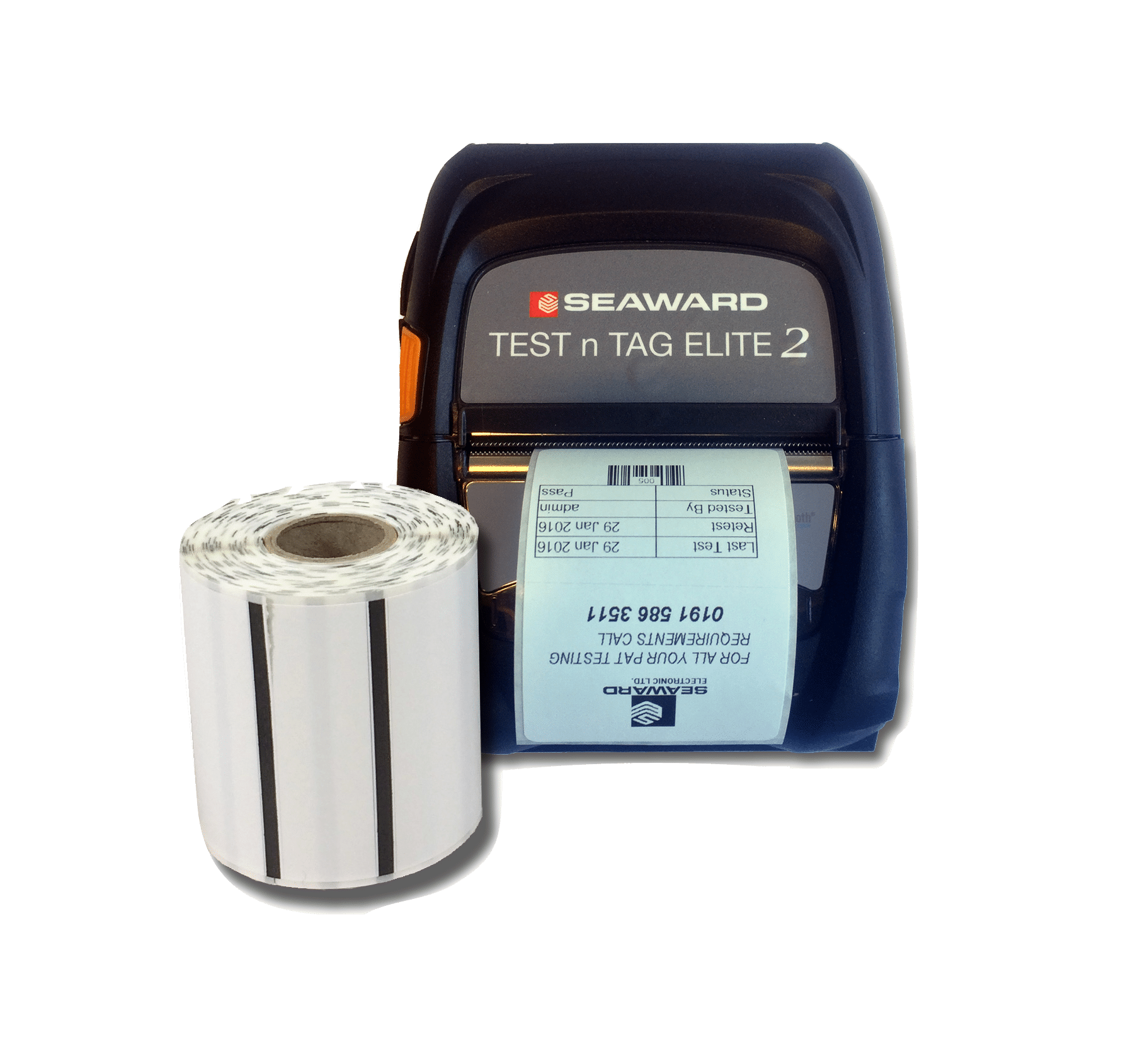 Test n Tag Elite 2 Printer
Test n Tag Elite 2 Printer
Long battery life and high impact resistance make it ideal for use in the field, whatever the environment.
It has a high speed processor and large memory for quick and efficient processing of complex labels, graphics and fonts using Bluetooth wireless technology.
Supplied with:
Battery charger
Battery pack
Belt clip
Label roll
Tester and Label Compatibility
Part numbers:
Test n Tag Elite 2 printer with large labels (52 x 74mm) – 339A989
Test n Tag Elite 2 printer with small labels (52 x 25mm) – 339A995
IMPORTANT INFORMATION: Please be aware that use of non-Seaward approved labels can prematurely wear the print heads and so will void your Seaward printer warranty.